Over 300 families benefit from wellbeing and resilience training
09 August 2023
Last year, Torus Foundation was proud to lead on Look Ahead, an initiative working with parents across Liverpool delivering family wellbeing and resilience training to help increase support available to communities.
Thanks to micro-commissioning funding from Public Health Liverpool and The Life Rooms at Mersey Care NHS Foundation Trust's, the Foundation set to work with local partners to deliver family wellbeing and resilience first aid training through an initiative titled Look aHEAD.
Initially partnered with national provider, Interface Enterprises, Liverpool based First Person Project CIC joined the project due to their strong connection with the local community and as result enabled Look Ahead to be delivered to over 300 families across the City.
Wellbeing and resilience first aid training was undertaken by parents, carers, guardians and others looking after children, offering the opportunity to learn and work towards their own personal targets.
Community organisations provided a safe reflective space, which allowed people to meet others with similar experiences. Sessions also helped identify if further training needs and support were required.
Helen Cibinda Ntale, Head of Health and Wellbeing, Torus Foundation said,
"Torus Foundation was delighted to receive the funding and as a result the project has been a huge success. The work, which we did with partners to deliver Look Ahead, has meant that we've build stronger relationships now with those organisations and we will look forward to working with them again in the future."
Matty Caine, Founder and CEO First Person Project CIC comments,
"It's been a massive success because we've been able to not just engage people for the short sessions, but we've been able to build upon that and really optimise their involvement in their community by involving them in other things we offer and other projects that are in collaboration with Torus Foundation."
Look Ahead participant Margaret adds,
"Without the tools I gained from the Look Ahead project, I wouldn't have the confidence to speak my children (about certain topics) and also for me to listen, because that's not always easy. It's benefited me and my family. I think it's a really great project that's happened to the community."
As the charitable arm of North West growth and regeneration group, Torus, the Foundation works with key partners to deliver a varied programme of support for communities. By working in partnership, the Foundation is able to increase access to opportunities and support available focusing on employment and skills, financial inclusion, youth provision, health and wellbeing.
Find out more about the current support and projects available through Torus Foundation or you can contact the team for more details via info@torusfoundation.org.uk or call 0300 123 5809 (option 2).

Related News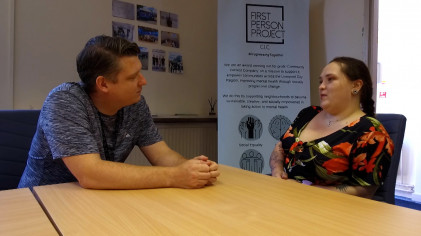 Over 300 families benefit from wellbeing and resilience training
Last year, Torus Foundation was proud to lead on Look Ahead, an initiative working with parents acro...